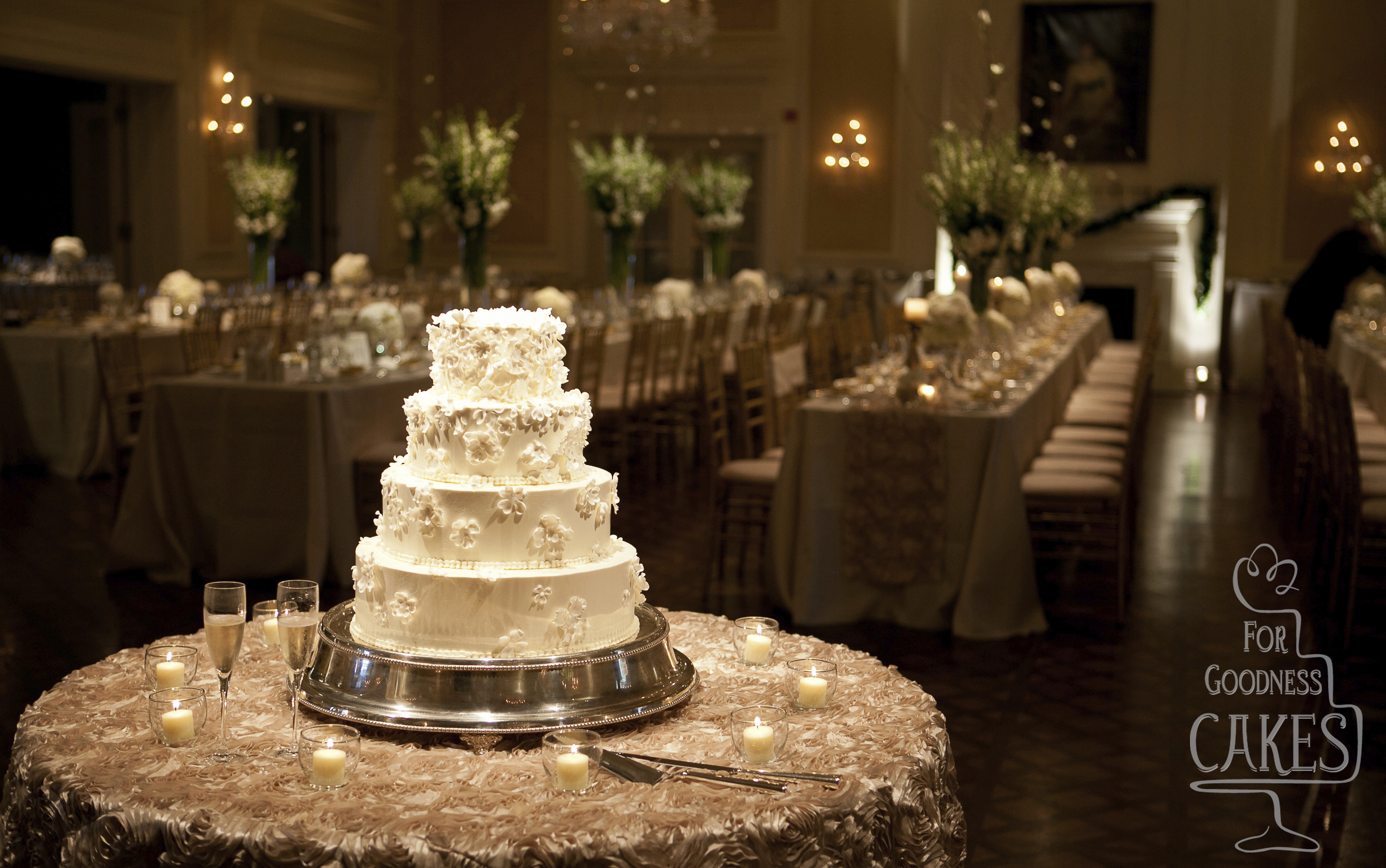 Wedding cakes start at $6/serving with a minimum of $500 when ordered more than 4 months in advance (which is recommended to ensure availability). 
Cake tastings/consultations are offered to anyone ordering a cake, although half of the $50 cake tasting fee can only go towards orders of $500 or more. Tastings are often the highlight of the planning process and a chance to enjoy a delicious variety of our most popular cake flavors, fillings and icings.  We love meeting with couples in person and appreciate the opportunity to show off our work space and our passion for the industry!  We will do our best to accommodate your busy schedule and can be flexible throughout the week.
To receive more detailed pricing information and to inquire about wedding cakes, please fill out this form.  We will get back to you within 48 business hours.  Please call if you haven't received our reply.