When you want a special cake, but don't want to break the bank — our Signature Cakes combine our love for the best taste with a true work of art. Below are some examples from our extensive line of designs in a variety of popular themes. These cakes can be customized by flavor, size and colors, but the designs are not meant to be customized (unless you add an edible image or cookie topper – SEE BELOW). Can't decide? Choose the chef's choice option to be surprised!
Signature Cakes start at $75 for a 6″ round.
Check availability here.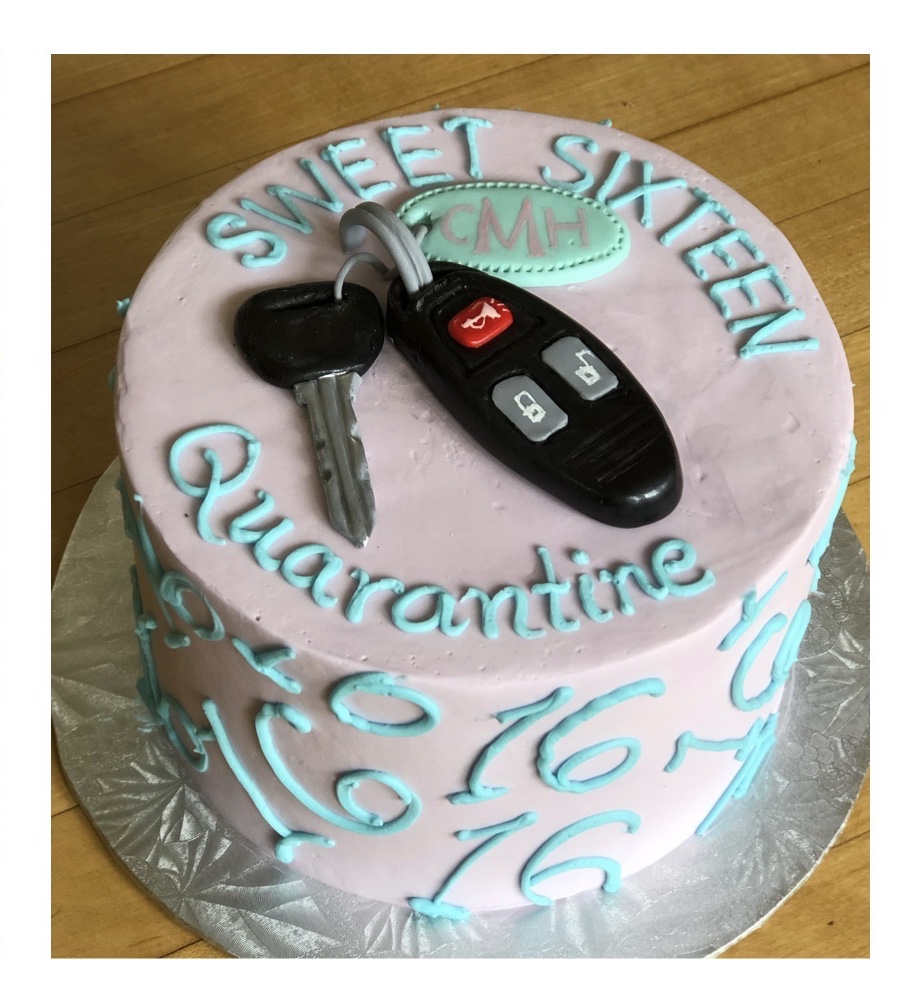 View the GALLERY of our current signature cakes.
Pricing is variable and the base price (for the smallest size – 6″ round) is in the description of each cake photo in the gallery. You can view the classic cake pricing to get an idea of where we start with pricing before the added designs.
CUSTOM COOKIE TOPPERS
Cookie toppers are a great way to personalize and add height and dimension to your cake. They start at $15 each and are priced according to the level of artwork required. Just like our cakes, they are also delicious to eat! Please note that cookie topper designs are one sided and can only be ordered along with a signature or homestyle cake. We do not sell cookie toppers or decorated cookies separately from cakes.
SOME EXAMPLES include: dog, animals, numbers, sports balls, athletic jersey, hot air balloon, logo….you name it!
EDIBLE IMAGES
Edible images are the best choice when you want a photo, logo or special character on your cake. Please email an image (or we can find one based on your theme) and we will print it onto edible paper that sticks right onto the icing of your cake. Simple buttercream decorations to compliment the image can be added. Images start at $10 each (for the smallest size) but most are around $20 (4″x4″). Some images are complicated to cut and apply to your cake, so the cost can increase. You may choose a sheetcake option instead of round for a larger edible image.
Our new online ordering system is intended to make the process easy so that we can better serve you. Please reach out or leave comments at the end if you have any problems or suggestions.
If you have a picture or idea in mind and are not sure if it is one of our signature cakes, please email the photo or description and we'll see if we can help.